Russian Virtual Computer Museum. → Hall of Fame → Lyubimsky Eduard Zinovievich
Lyubimsky Eduard Zinovievich
Translation: Alexander Nitussov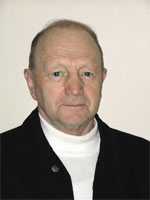 E.Z. Lyubimsky
Eduard Lyubimsky – outstanding scientist in the field of computations, computer engineering, system programming and informatics. He headed department at the M.V. Keldysh Institute of Applied Mathematics (IAM USSR Academy of Sciences) and was awarded honourable title "Distinguished Scientist of the Russian Federation".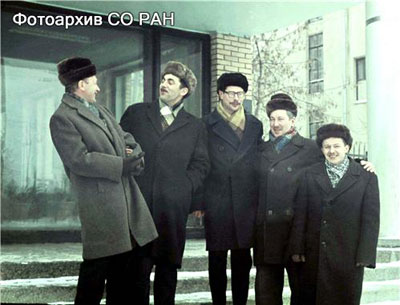 Among his colleagues (at the IAM entrance)
Lyubimsky worked at the institute since 1953. He belonged to the generation of the national programming science founders. In the beginning there were programs for the first Soviet digital electronic computers BESM-1 and STRELA.
After that he joined the group which developed the first software complexes for computations on nuclear explosions and for the first ballistic calculations on missiles and satellites' flight trajectories.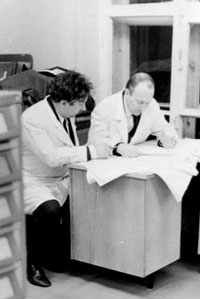 E. Lyubimsky and I. Zadykhailo
In 1954 Lyubimsky made decisive contribution to the first Soviet programming program and, in 1963, to the first Soviet compiler from the full version of ALGOL language. That compiler was also one of the world's first. The ALMO programming system, at which he was a co-author, was also the first to implement system software mobility principle based on computer-oriented language.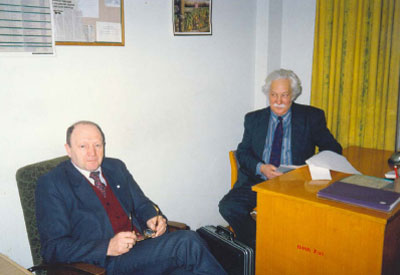 Years later: E. Lyubimsky and I. Zadykhailo
Operating system OS IAM authored by him was a notable milestone in history of the Soviet programming. Research and development works in the field of artificial intelligence, focused on non-procedural programming languages and planning of goal oriented activity problems, are widely popular. In the last period of his work Lyubimsky mainly concentrated efforts on software development for Grid Infrastructure.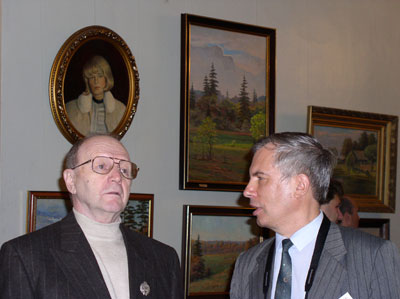 The IAM 50-years jubilee celebration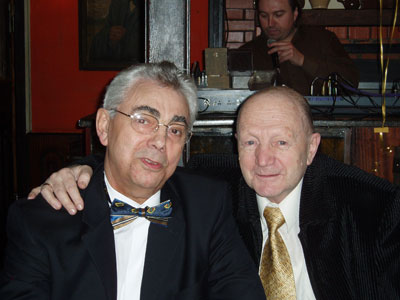 E.Z. Lyubimsky and his friend and colleague D.A. Koryagin
Eduard Lyubimsky also dedicated much of his time to teaching and training of young specialists. Thus, he lectured on programming at the M.V. Lomonosov Moscow State University more than forty years. He has authored three university course-books on programming, which are the basic ones, on the subject, at the universities of Moscow, Minsk and Tbilisi.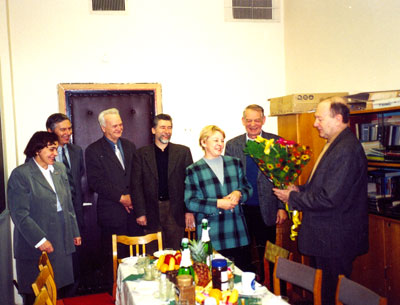 2006 mini-party at the Moscow State University; Eduard Lyubimsky's jubilee: congratulations from colleagues
Lubimsky was also scientific supervisor of more than 40 dissertations.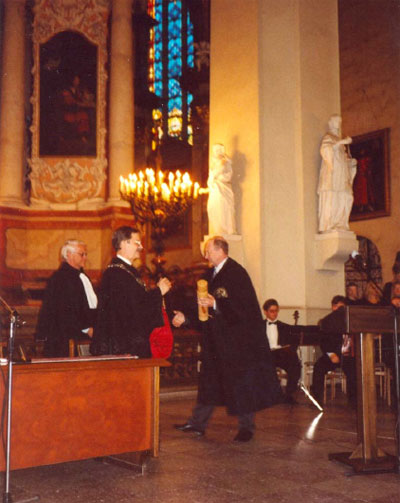 Ceremony at the Vilnius University; Lyubimsky receives Diploma of Honour.
At the end of September 2000 a ceremonial meeting of the Council of Vilnius University took place. Representatives of the Russian Federation embassy to Lithuania were present there. At the meeting famous scientist in the field of informatics professor of the M.V. Lomonisov Moscow State UniversityEduard Zinovievich Lyubimsky was awarded the Vilnius University Diploma "Doctor Honoris Causa".
According to tradition of that historical university, founded in 1579, the title "Doctor Honoris Causa" – (Honourable Doctor /degree) can be given only to the outstanding scientists who have made significant contribution to Lithuanian science.